Break-out Control for Teens & Tweens
FOR TWEENS AND TENDER-SKINNED TEENS WITH MILD ACNE- PHASE I
Around the age of 11 or 12, the first signs of acne may appear, in the form of clogged pores and small bumps. At this age, the skin is typically too tender to apply acne products with strong exfoliating ingredients, but you can always cleanse. Look to Avene Skin Care for a full line of gentle cleansers, like Cleanance gel. As the skin becomes more resilient, switch to a product with salicylic acid. SA is somewhat anti-inflammatory and exfoliates even inside the pore, so oils don't get trapped. It prevents superficial break-outs, but doesn't kill bacteria, so the other component to break-out control is a mild anti-bacterial lotion. Here's an example of a basic skin care regimen for mild acne.
(AM)
Clean—with any gentle cleanser or just water
Hydrate—Dermalogica Clearing Mattifier
(PM)
Clean—Dermalogica Clearing Skin Wash
Hydrate—Dermalogica Clearing Mattifier or Image Clear-Cell Restoring Serum
Try switching it up with a detoxifying mask like Avene Cleanance Mask. As your skin becomes more resilient in the teenage years, you might stick with the same AM routine, and for PM, try Dermalogica Sebum Clearing Masque, or move into the next phase…
FOR TEEN ACNE – PHASE II (PM)
Clean—Image Ormedic Cleanser, then apply Image Clear-Cell Clarifying Salicylic pads post-cleanse
Spot Treat—Dermalogica Break-out Control
Hydrate—Clear-Cell Restoring Serum
Introduce Professional Skin Treatments like routine facials by a qualified aesthetician. They can really help mild to moderate acne. Very mild salicylic peels can be used on certain skin types at this time, if OK'd by your dermatologist. The main difference between Phase I (PM) and Phase II (PM) is the addition of a stronger salicylic into the night routine. The Clear-Cell Restoring Serum helps the skin recover from any irritation or dryness associated with the SA and with the Break-out Control.
MILD TO MODERATE TEEN ACNE – PHASE III
If none of these options are enough, benzoyl peroxide is the standard go-to for killing the P-bacteria associated with acne. Dermalogica and Glytone offer non-irritating BP products, that can be applied AM or PM, under moisturizer/serum. Add one of these to the skin care regimen above, or try Image Clear-Cell masque once or twice a week, for a dose of BP only when you really need it.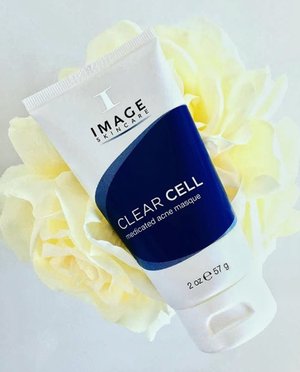 Dermatologists have prescribed adapalene for acne for years, and it is now available over-the-counter. Adapalene is a gentle retinoid, synthesized to mimic the effects of vitamin A, without the side effects Retin-A, so no red, flaky skin. It regulates cell functions and helps control oil-production, and is applied at night on clean dry skin. A little goes a long way, so make sure to read the package directions. If adding this in, here's a possible regimen:
(AM)
Clean—Image Ormedic Cleanser
Treat—Image Clear-Cell Clarifying Salicylic pads
Hydrate—Image Clear-Cell Mattifying Moisturizer
(PM)
Clean—Image Ormedic Cleanser
Spot Treat—Adapalene Gel (pea size amount to face, avoiding creases around nose and eyes) *
Hydrate—Clear-Cell Restoring Serum for moisture
*One or two nights a week, skip adapalene and mask with Image Clear Cell Medicated Acne Masque.
PROTECT YOUR SKIN FROM UV!
Keep in mind that most of the products suggested here cause sun sensitivity, so a broad spectrum sunscreen is necessary and will help prevent post-inflammatory hyperpigmentation from acne. The problem is that, despite a label that claims a product is non-comedogenic, some sunscreens include silicones and other ingredients that can contribute to clogged pores. If you are using a sunscreen as light as Elta MD Clear SPF 46, but still breaking out, try Jane Iredale Powder-Me SPF. The powder is pressed on with a puff that can be washed between uses, and lays down a shield that protects but does not occlude the skin. Don't be afraid, boys, it's not makeup! It comes in three translucent shades that leave an invisible, matte finish.
ADDRESS THE INTERNAL ISSUES
Regular exercise and avoiding sugar and processed foods can also help prevent break-outs, as well as supplementing your diet with Osmosis Environmental Detox. It contains DIM (Diindolylmethane), a compound derived from cruciferous vegetables that balances hormones to stop the root cause of acne. Personally, I've seen it transform the skin in hundreds of patients and would definitely try it before resorting to prescriptions with side effects.
Always patch test any product if you have a history of contact dermatitis and allergies, and follow package directions for application.
Ivy Nowosad, LE
Product Sources: dermalogica.com, imageskincare.com, janeiredale.com, osmosisskincare.com