SKIN CARE SOLUTIONS
FOR EVERY DECADE
With so many products and treatments available these days promising tighter, brighter skin, ads beckoning with promises, how are you to sort out what's right for you? Even after a professional skin care consultation, there is so much information to sift through, it may feel overwhelming.
One way to break it down into simpler terms is based on a concept in dermatology called the Glogau Classification of Photoaging, a.k.a. the Wrinkle Scale, an efficient way of measuring aging by the appearance and amount of lines, wrinkles, and discoloration on the skin. Despite its discouraging name, it provides a simple framework for presenting some general solutions, in the form of recommended treatments and ingredients. I've taken the latter a step farther by recommending actual products, using only those I am trained in and have researched and used on multiple clients.

Nothing stops the natural course of aging, but there are credible ways to prevent premature aging and boost the longevity and vibrance of your skin. Let's take it from zero to sixty and beyond!
Phase 0 – Youth – Teens to mid-20s
In youth, the skin is strong, radiant, and supple. Preventative maintenance with proper cleansing, hydration, and UV-protection is recommended to avoid premature aging.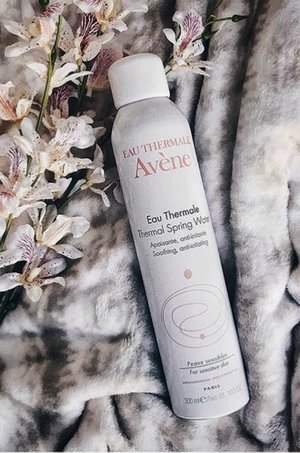 Clean—Avene Oil-free Gel Cleanser
Hydrate—Avene Thermal Spring Water & Hydrance Light Cream or Serum
Protect— with any Avene mineral sunscreen
Introduce Professional Skin Treatments like routine facials. They can really help mild to moderate acne.
For acneic skin, 1-2% salicylic acid is helpful, along with something to kill the P-bacteria. Benzoyl peroxide (BP) is the standard but causes dryness, irritation, and free radical damage. I prefer something with colloidal silver and anti-inflammatories like zinc. Addressing the underlying cause with diet and supplements is key. <Click for more>
Phase I – Mild Changes – 25 to 35
From our late 20s to mid-30s, most of us have soft skin free of wrinkles, however slightly uneven skin tone may be developing. Now's the time to "infuse" with antioxidants and add enzyme exfoliation into your skin care. Make sure your serum or moisturizer includes things like vitamin C, green tea, beta carotene, licorice, and niacinamide, because these ingredients help to suppress melanin dysfunctions at the cellular level.
Clean—Image Skincare Iluma Lightening Cleanser with a touch of Iluma Exfoliating Powder
Infuse+Hydrate—Image Vital-C serum or cream for the first signs of sun damage, Image Ormedic serum or cream for sensitive skin, and mask twice a week with Image Vital-C Hydrating Enzyme Masque
Protect—Any Mineral SPF like Avene Mineral Light or Avene Complexion Correcting Shield SPF 50
Professional Skin Treatments like light peels (for acne/skin tone), micro-current, LED, and possibly pulsed light.
Phase II – Mature/ Transitioning – 35 to 49
In our late 30s all the way through the 40s, skin functions like cell turnover and metabolism decrease, causing gradual loss of suppleness and radiance, uneven skin tone and texture, faint lines. Here, you want to continue prevention as above with vitamin anti-oxidants, sun protection, and increased moisturizing factors. Add AHA exfoliators and products with hyaluronic acid, peptides, and stem cells or vitamin A retinoids. These cell-communicating ingredients promote healthy skin by boosting cellular functions.
Clean—SkinBetter Oxygen Infusion cleanser (or one of the methods above)
Infuse+Hydrate (AM)—Image MD Reconstructive Serum or SkinBetter Alto Defense Serum
Protect+Peptides— Image MD Restoring Daily Defense Moisturizer SPF 50 (Jane Iredale Amazing Base or Powder-Me SPF adds another layer of sunscreen)
AHA+Retinoid+Moisture (PM)—All SkinBetter Science: Interfuse Treatment Cream -Eyes, AlphaRet to face (as directed on package), either Hydration Boosting Cream or Interfuse Treatment Cream to face and neck.
Professional Skin Treatments— medium-depth peels, pulsed light, and in some cases injectables, micro-needling, and dermal skin tightening treatments like Ultherapy (along with regular facials or micro-current for maintenance)
For a simplified version, ideal for men <click here>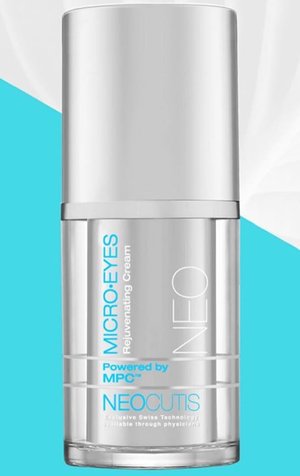 Phase III – Significant Photo-Aging – 50 to 65+
Into our 50s and 60s, visible wrinkles and texture changes increase as volume is lost. You may see more brown spots, keratoses, and broken capillaries. These changes are due to slow cell turn-over, declining cell functions no longer suppressing accumulated sun damage, hormonal changes that lead to loss of moisture, loss of collagen and elastin, the skin's support matrix. Continue vitamin antioxidant and sun protection, adding emollients as needed. Focus on ingredients that promote healthy matrix and cell functions, for tighter, stronger, more supple skin, like specially formulated hyaluronic acid, peptides, growth factors, and retinoids to boost collagen.
Clean—Image The Max Facial Cleanser (or one of the methods above)
Infuse+Hydrate (AM)—Add SkinBetter Interfuse Treatment- Lines under SkinBetter Alto, or switch to Regenica Rejuvenating Dual Serum
Protect+Peptides— Image MD Restoring Daily Defense Moisturizer SPF 50 or Neocutis Journee SPF 30
AHA+Retinoid+Moisture (PM)— Neocutis Micro-Eyes Riche, SkinBetter AlphaRet under either Neocutis Micro-Night Riche or Regenica Replenishing Cream.

Professional Skin Treatments— medium-depth peels, pulsed light, injectables, micro-needling, dermal skin tightening treatments like Ultherapy, and in some cases laser resurfacing and plastic surgery (along with regular facials or micro-current for maintenance)
Phase IV – Advanced to Severe Photo-Aging – 70+
At age 70 and up, we typically see deeper wrinkles, significant laxity and volume loss, brown spots, keratoses, uneven, sallow skin tone, broken capillaries, and fragile skin. Some changes in the skin can be slowed with the above-mentioned skin care regimen. Improvement may also require several resurfacing laser treatments, along with deep dermal skin tightening, injectables, and plastic surgery. As cell functions become extremely slow, routine facials are helpful to clear black-heads and excess dead skin.
For more revitalizing solutions, including alternatives for sensitive skin/ rosacea <click here>

Always patch test any product if you have a history of contact dermatitis and allergies, and follow package directions for application.